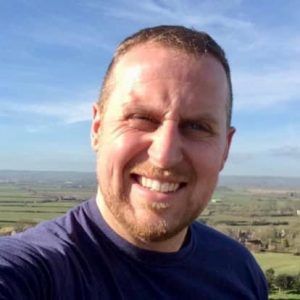 We are delighted to be supporting local businessman Ray Holder who is running the London Marathon in memory of his mother Kathy who sadly passed away 20 years ago from MS.
Ray owner of Robert Neave Ltd  is currently well into his long distant running training program and starting to feel the impact of continuous pounding of the local roads.
HBOT is helping improve his endurance, performance and speed up recovery times. Already after a few sessions, Ray has noticed an improvement in his performance with a noticeable diminishing of pins and needles during his longer runs. In addition and slightly unrelated to his marathon training, his eyesight has improved and no longer requires his reading glasses!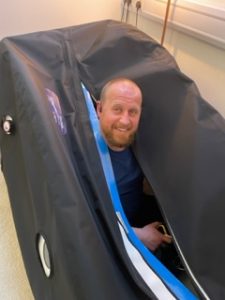 Oxygen Wellbeing are proud to sponsor Ray in his training and recovery.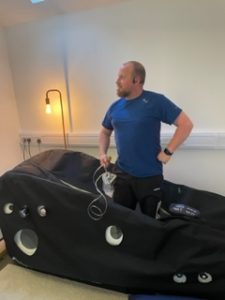 It would be fantastic if we could help Ray smash through his fundraising target.